Thomas Schoenberger/Cicada 3301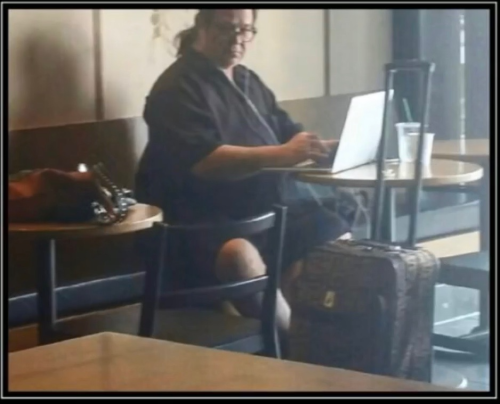 Thomas Schoenberger's Connection to Isaac Kappy
Central to this body of work is Thomas Schoenberger. Convicted felon, Con man, alleged thief, and online stalker & chaos agent. Although Mr. Schoenberger claims limited contact and interaction with Isaac, he has both been accused of having something to do with the death of Isaac Kappy and made allegations himself that others (Manny Chavez III, Gabe Hoffman, Kelly Gianinni, Brett Trimble, and recently myself) are responsible for Isaac's death. Mr. Schoenberger is currently embroiled as a defendant in a defamation lawsuit filed by Gabe Hoffman for these accusations. Mr. Hoffman has also sued and/or threatened to sue several other people (including myself) for perceived defamation surrounding the Isaac Kappy event.
After nearly a year and a half of investigation into the death of Isaac Kappy, it does not shock me in the least to know that Isaac was approached by Thomas Schoenberger early on when Isaac first came out with his allegations of Hollywood pedophilia. I believe Thomas S. not only knows more about the death of Isaac Kappy than he'll ever admit but also Isaac's mental breakdown prior to it. After all the investigation, bullshit, lies, diversion, and misdirection there are a few simple reasons I believe this.
The laundry list of Mr. Schoenberger's victims who have come out of the woodwork accusing him of "mind-fucking" them. Most of them claim that Thomas personally led to their emotional and psychological breakdown resulting in loss of work, income, savings, and health, requiring in many circumstances hospitalization/medical attention/loss of income/depression & terror.
The Judas Prophecy. See (The Judas Prophecy here.)
Isaac Kappy's mental breakdown (fear, terror, paranoia) closely follows the same pattern as many of Thomas Schoenberger's other victims.
Thomas Schoenberger's jacket. T.S. has a lifetime involvement with online scams, drama, bad business deals, intimidation, stalking, litigation, and convictions. (You can find many of his court case PDF records below).
Thomas's attempt to pull me into his online war with Defango, Lestat, Gabe Hoffman, and others in order to derail my investigation.
Thomas's attempts to pull me into scams and online harassment of others in order to compromise myself while attempting to work me into a position of vulnerability wherein I would require Thomas's assistance and protection. BTW, this is Thomas's Modus Operandi. All communications, emails, text messages, phone calls, etc are recorded, stored, and later used as leverage/blackmail when Thomas will eventually turn on you, or threaten to do so. Social media is awash with videos and recordings of Mr. Schoenberger threatening just this. AND, of course, he has already made this treat to me as well.
Thomas Schoenberger's self-proclaimed association with 3-letter government agencies. Primarily the CIA. According to witnesses I've interviewed, Thomas has bragged and boasted his entire life (since his early 20's) that his father worked for the CIA as did he. Whereas this may or may not be true, I have spoken with three different people who've known Thomas his entire life and state that he has told them this. Thomas may very well believe this himself, or he could simply be a 3-letter agency asset, used to create chaos and execute online harassment/movement/etc. Admittedly, this is pure speculation, however, it is well within the realm of possibilities.
It is important to note that with all the allegations of gang stocking and intentional psychological trauma, Thomas alleges he had no known dealings or knowledge of either Eliahi Priest or Gabe Hoffman prior to Isaac coming forward with his Hollywood Pedophilia allegations. Many Chavez III (Defango) however, knew and had worked with them both. It was also Defango who introduced Isaac to Mr. Priest.
IT IS MY OPINION THAT THOMAS SCHOENBERGER IS A MONSTER IN EVERY SENSE OF THE WORD. BASED ON FIRST-HAND EXPERIENCE MR. SCHOENBERGER IS EASILY ONE OF THE MOST DANGEROUS PEOPLE IN THE WORLD TODAY. THE SHEER NUMBER OF VICTIMS I HAVE SPOKEN TO HAVE ATTESTED TO THE TRAIL OF PAIN, DESTRUCTION & LOSS THOMAS SCHOENBERGER HAS BROUGHT TO THEM & OTHERS THROUGH HIS PERPETUAL NARCISTIC FUELED CHAOS AND MENTAL & EMOTIONAL TORTURE. ALL OF THIS DONE TO SUSTAIN HIMSELF FINANCIALLY THROUGH HIS CONS WHILE PROVIDING HIS NARCISSISTIC SUPPLY. IN SHORT, THOMAS SCHOENBERGER IS ONE OF THE MOST DISGUSTING PEOPLE I'VE EVER HAD THE DISPLEASURE TO KNOW AND THE DAY HE PAYS FOR HIS CRIMES WON'T COME SOON ENOUGH.
The following tweet was made by the "An Open Secret" Twitter account which is operated by Gabe Hoffman.
Thomas Schoenberger and Gabe Hoffman are currently embroiled in a defamation lawsuit filed by Mr. Hoffman. Whereas Mr. Hoffman had come out with the following tweet 14 days after the death of Isaac Kappy, Mr. Schoenberger has since outrightly accused Mr. Hoffman of being directly involved with the death of Isaac Kappy.
Isaac Kappy suicide:

Friends and concerned parties should focus research on

Thomas Schoenberger aka Thomas St Germain & Cicada 3301

TS has a long documented history of gang-stalking, psychological manipulation & nefarious activities

— An Open Secret (@AnOpenSecret) May 27, 2019
Who is Thomas Schoenberger
Surely you don't mean the polymath, composer, historian, entrepreneur, event designer, inventor, and writer?
Yup, I mean the very one.
From the front page of Thomas Schoenberger's website.
Thomas Schoenberger is a polymath, composer, historian, entrepreneur event designer, inventor, and writer. His compositions have been performed by leading musical groups, including the Moscow Chamber Orchestra and other notable artists worldwide. His historical observations are developed through his extensive travels throughout Europe, the Middle East, and America.

An unusually prolific composer, he has created thousands of original compositions, from piano concertos to symphonies and operas.
Quite the portfolio for a man with no job, no studio, no partners (only past partners who have sued him and have warned the world about Thomas afterward), and who's past tax records report next to no income. It's also quite the portfolio for a man who's been accused by multiple people of RELENTLESS STALKING, HARASSMENT, and EMOTIONAL TORMENT. Reading his bio you'd think he was the reincarnation of St. Germain.
OH WAIT, NOT ONLY DOES THOMAS REFER TO HIMSELF AS ST. GERMAIN, AND DID SO IN AN INTERVIEW WITH ME, HE HAS TOLD MANY PEOPLE HE BELIEVES HIMSELF TO BE THE REINCARNATION OF ST. GERMAIN.
From Wikipedia
Count Saint Germain (also sometimes referred to as Master Rákóczi or Master R) is a legendary spiritual master of the ancient wisdom in various Theosophical and post-Theosophical teachings, said to be responsible for the New Age culture of the Age of Aquarius and identified with the Count Saint Germain (fl. 1710–1784), who has been variously described as a courtier, adventurer, inventor, alchemist, pianist, violinist, and amateur composer.
The Many Faces of Thomas Schoenberger
Thomas Schoenberger has attempted to keep his photos off of social media to the greatest extent possible in an attempt to minimize exposure. I believe this is in an attempt to isolate his online stalking behavior from his legitimate musical career business (Sophia Music) which is big in Europe. Still victims of T.S. continue to post and share his photos in their effort to warn others about him.
Victims & Survivors of Thomas Schoenberger
This section is dedicated to outlining & sharing the already public
information/stories/testimonies/ PDF court

documents/ related to those individuals whom Thomas Schoenberger has victimized over the course of his lifetime.
Kathy Litton (1979)
Rick Holliday – Claims that T.S. was a cocaine user/dealer, professional thief, and con artist. States that T.S. is responsible for the largest art theft in CA history & holds that T.S. staged events on two occasions that nearly cost Mr. Holliday his life. Mr. Holliday actually shot one of his assailants in the neck on one occasion. Rick believes that T.S. is responsible for these near-death experiences.
Todd Sessa
Brenda Davis (2001) HARASSMENT
Stephen Leflar
Michael Halem
Wendy Wiggs
Lisa Derrick – States Thomas Schoenberger SEXUALLY ASSAULTED her.
Beth Bogaerts – FRAUD, NEGLIGENCE, PROMISSORY ESTOPPEL, BREACH OF CONTRACT, NEGLIGENT MISREPRESENTATION, BREACH OF IMPLIED COVENANT OF GOOD FAITH AND FAIR DEALING, EXTORTION IN VIOLATION OF PENAL CODE 518, ET SEQ., CIVIL HARASSMENT IN VIOLATION OF CODE CIVIL PROCEDURE 527.6, DECLARATORY AND INJUNCTIVE RELIEF
Ron Israel
Jesse & Pamona Davis – STALKING, HARASSMENT, SEVERE MENTAL AND EMOTIONAL TRAUMA, Ongoing legal affair
Julianna Burke
Julie M Ross – RESTRAINING ORDER
Isabelle Gauthier (2014) – $400,000 CON & Emotional Trama
Lisa Marie Vizza (2013) HARASSMENT / PERMANENT ORDER OF PROTECTION GRANTED
Manuel Chavez III (Defango) (2017-2020) STALKING, HARASSMENT. ORDER OF PROTECTION GRANTED
Gabe Hoffman (2019) Accused Mr. Hoffman of murdering Isaac Kappy.
Stephen Schoenberger (2019) Thomas sued his brother for the family estate as he was cut out of the will.
Zack McQuaid (2020
The Most Recent Video Footage of Thomas Schoenberger
Aliases & Sock Accounts
These are a few of the aliases Thomas Schoenberger has used throughout his lifetime, followed by a few of his sock accounts. A sock account is named for a sock puppet (not real, a cover). It is believed that Thomas has over a hundred sock accounts which he uses to infiltrate, confuse, sow lies and disinformation, gain trust, and keep off-balance his victims.
Aliases
Tom Schoenberger
Tommy
Thomas St. Germain
Th Schoenberger
Thomas A Schoenberger
Thomas A Schoezenberger
Thomas Andrew Schoenberger
Thomas Andrew Schoenberger
Thomas L Schoenberger
Cicada
Cicada 3301
Sock Accounts
@FaisalLazarus (Current)
Doc_Holliday @holliday_jolly
@Weaponize_Truth
@Esteban's Poltergeist
@31Wind13
@RobertPO1038274
@WatchingWtrBoil
@ExpInfiltrators
@DBRGLONG
@Solus777
@JonnyMa94001886
@comeoutswing_in
@namemysock
Known Email Addresses
YouTube Channels
TrueBlood (Current)
Long Goodbye
Exposing Gangstalkers
Lee Veltman, Founder of Qanon Updates
Coronavirus Updates
Doc Holliday
Grabbler Babe
Mary Lamb
Juan Valdez
Joe Billionaire
Vatis Dis
How Thomas Schoenberger Uses Sock Accounts to Work Cons, Influence, and Harass Others
My Relationship With Thomas Schoenberger
IN FULL DISCLOSURE, I will state my relationship with Thomas as I have many times publicly and openly before.
I've spoken with Thomas regularly in the course of this investigation and have interviewed him at least three times. There is no secret or clandestine alliance between Thomas and myself. I have never accepted money or traded benefit from Thomas nor has he been offered or accepted money from me. We have never had any business dealings together, and we do not coordinate strategy or tactics. He has been a source of information of which I've always verified before coming out with and where information could not be verified I did not come forth with it. And finally, Thomas and I have never met in person.

I can say that in my interviews and conversations with them I find him highly intelligent, complicated, mysterious, and yes at times dark. Thomas also seems to have an eidetic memory although, there are those who say this is simply an illusion pulled from his conbag-of-tricks. Thomas has spent a lifetime attempting to shape and mold his public image into something it is not. Like myself, he studies occulted knowledge and is well-versed in both ancient and modern history. This has led me to engage in several conversations with him not related to and independent of the Isaac Kappy investigation, which I've released through my YouTube platform. In hindsight, I regret doing so as it allowed Thomas into my personal space wherein he attempted to manipulate and use me to further his chaos agenda. At the same time, I feel I wouldn't have had first-hand knowledge of who and what Thomas Schoenberger is had I not let him get that close.
That being said Thomas has often attempted to pull me into the online fighting/drama/feud which goes on between himself, Lestat, Defango, and well, EVERYONE. I have been told that this is not unique to me and this it is par for the course when it comes to dealing with Thomas. This is methodically & intentionally to stir the hornet's nest and create movement, drama, and chaos in an attempt to garner support and allies in the broader defense against the gangstalking he claimes to be a victim of. I've had to construct definite boundaries in order to prevent myself from being pulled into the fighting more so than I already am. That being said, I am still attacked by Thomas's enemies as well. When I confronted Thomas about his instigating and attacks on others, he has explained that this is defensive in nature in the larger gangstalking war which he has been fighting for years now, and that he is not the aggressor but simply taking measures to protect himself because his attackers will not stop. THIS IS A LIE. THOMAS SCHOENBERGER IS A SERIAL ONLINE STALKER & HARASSER OF OTHERS.
AFTER 5 MONTHS PERSONAL INVOLVEMENT WITH THOMAS SCHOENBERGER DURING MY INVESTIGATION INTO THE DEATH OF ISAAC KAPPY, IT IS MY OPINION THAT MR. SCHOENBERGER IS A PATHOLOGICALLY MALIGNANT NARCISSIST.
Contrary to Mr. Schoenberger's claims, there is no concerted effort by any group of people to collectively stalk and harass him. Thomas's claim of this is simply a projection on his own part and pre-meditated strategic posturing in an attempt to frame himself as a victim. Why would he do this? Because Thomas engages in a never-ending attempt to constantly rope in new players to exploit, con, & weaponize against his perceived stalkers, WHO ARE IN TRUTH THE REAL VICTIMS. These new people whom Thomas pulls into this nightmarish tar baby will inevitably realize who and what Thomas is after they've been played and incur the consequences of whatever scam or attack by proxy Thomas used them for. These people will then be recategorized from friends/allies to enemy/gang stalkers and Thomas will utilize new contacts whom he has roped into his nightmarish world to go after and attack these people. And the cycle continues.
Rip Off Reports
Thomas Schoenberger's Modus Operandi
At the heart of Thomas Schoenberger's operational strategy is HIS NARRATIVE.
I encountered Thomas early on in my investigation and he was willing to talk about his knowledge of the Isaac Kappy situation and history and provide me with any documentation or sources that were to be had. Although he obviously attempted to frame the details of cicada, Defango, Lestat, the Seth Rich mess, etc in his favor, the facts and evidence which he provided have all been relatively accurate. The dates, times, and documents he produced were all verified. What Thomas does, however, is lies, AND HE LIES BIG.
Thomas engages in a tactic called narrative scripting. His MO is to approach his new contacts/victims and spin them his version of the story they will eventually be confronted with. Thomas will then spin them the story that he is currently being stalked by a group of people whose collective intent is to destroy him. He then introduces them to the term "Gang Stalking" and relays his version of the events surrounding his ongoing, never-end, chaotic, tar baby nightmare. He will groom this new victim to convince them that HE is the true victim.
Early into knowing Thomas, I believed that he was the victim of gangstalking activity perpetrated by Lestat, Defango, and others. It took me 5 months of investigation to get to the facts of the matter and learn that although all of these characters are sick and twisted in their own way, it was Thomas's greed and chaos generation that ignited all of these situations as well as provided the fuel which kept it all going. Lestat and Defango, have been involved in this war for so long and have so much emotional equity invested that each of them actively contributes to its continuance. As an outsider looking in this is a most unhealthy scenario and one that seems to suck in anyone who happens upon it AND I HAVE NO DOUBT THAT THIS, IN PART, IS WHAT HAPPENED TO ISAAC KAPPY. This brings us to……
The "Schoenberger Effect"
"The Schoenberger Effect" also referred to as "The Schoenberger Kiss of Death" is a phenomenon wherein anyone unlucky enough to befriend and/or work with Thomas Schoenberger WILL have their lives and mental health disrupted to a very serious degree due to Thomas's mental and emotional manipulation. This new victim will then be used as a proxy to carry out Thomas's harassment and narcissistic fueled chaos. Because of this manipulation, this new victim will be identified as a threat by those whom Thomas is using this new victim to attack, stalk, and harass. The new victim will be spun into a world of chaos of the likes he's never experienced before, including disinformation, paranoia, alternative realities, long-running grudges, slander & character assassination.
This will lead to multiple persons reaching out to this new victim and attempting to warn them as to who and what Thomas Schoenberger truly is and what is currently really happening to them. The new victim, however, having been handpicked, and groomed by Thomas will have already been fed Thomas's narrative about how he is the real victim and all of these people approaching him are part of an ongoing gang stalking operation designed to destroy him.
Because Thomas will have already gotten his new victim to support him in some way, usually by giving him a platform or unknowingly attacking one of Thomas's many other victims, this new victim will be viewed as the threat that he/she is. This in turn will cause Thomas's past victims to attack this new victim driving him closer to Thomas. Thomas will use his new victim to further perpetuate his cons and attacks, until the point the victim either figures out what is happening or is completely destroyed himself. At which point, Thomas simply walks away.
Eventually, everyone figures out who and what Thomas Schoenberger truly is, but by this time he has targeted and groomed several new victims.
As for the most recent victim? A few things. He will have undergone extreme mental and emotional manipulation at the hands of Thomas, oftentimes having allowed himself to have been pulled into a delusional reality of Thomas's construct wherein he/she participated willingly. Because of this, the new victim will have made many of Thomas's past victims his own enemies and these victims will continue to fight with each other long after Thomas has moved on to new victims, and the cycle continues.
It has been my finding that most people are simply too exhausted, embarrassed, and/or destroyed to seek justice and simply pray that Thomas goes away and never contacts or harasses them again. Because Thomas operates in the grey and gets others to do the dirty work, there is little the courts can do either. The courts haven't caught up with social media technology and the stalking and harassing crimes perpetrated by people like Thomas Schoenberger are simply not prosecutable.
How do I know this? BECAUSE, NOT ONLY HAVE OVER HALF A DOZEN PEOPLE TOLD ME THEIR STORIES PERSONALLY, BUT BECAUSE IT HAPPENED TO ME. I was wise enough to never bite on any of Thomas's bait and keep him at a distance. HOWEVER, MANY HAVE FALLEN FOR HIS CONS.
---
The Rick Holliday Interview
The following is an interview I conducted with Rick Holliday on September 17, 2020. In this interview, Mr. Holliday relays his personal association with Thomas Schoenberger from the time they were in high school through the next 20 years, relaying his personal knowledge about Thomas's business connections, drug use/dealing, womanizing, lies, thefts, and cons & scams. Rick believes that Thomas may have been involved with two near-death experiences he had surrounding Mr. Schoenberger's shenanigans at the time and he recounts these experiences in detail. Also discussed is the strange connection surrounding Thomas Schoenberger and the Wonderland murders as well as Thomas stating in the 1980s that he met regularly and had a personal and ongoing business connection with George Soros. Truly an AMAZING interview.
For the record, Rick Holliday has stated that he has already gone to the California District Attorney and FBI with everything he has relayed in this interview here. AND that is willing to testify under oath in the court of law to everything he has stated.
---
---
Thomas Schoenberger is Featured in a Full investigatory Research Piece on Heavy.com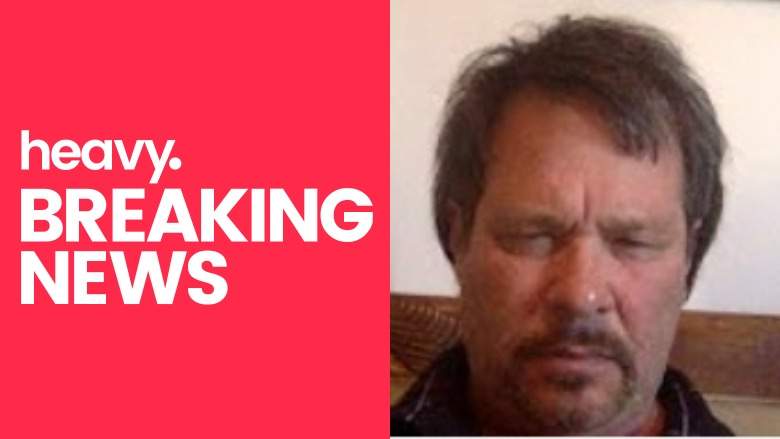 The word is getting out. On October 19, 2020, Heavy.com released this article which dove deep into Thomas's "extensive criminal record" and his alleged connection to "Q". Since this time Mr. Schoenberger had an attorney send Heavy.com a cease and desist letter. Heavy.com has not removed the article as they have no liability for telling the truth and reporting witnesses first-hand accounts.
---
Thomas Schoenberger is featured in the Financial Times online publication
The "Game Theory" in the Qanon conspiracy theory
---
ESTEBAN TRUJILLO DE GUTIERREZ'S TESTIMONY
---
THOMAS SCHOENBERGER AND CICADA 3301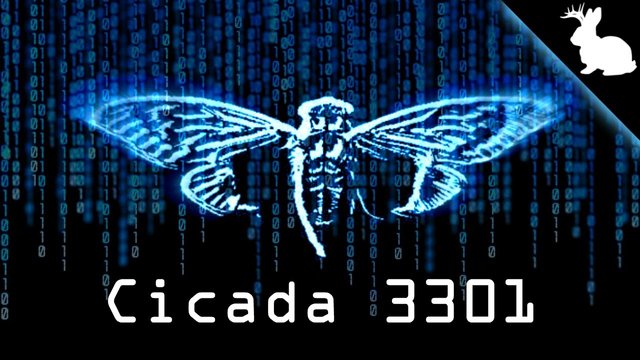 The first thing you need to know is that THOMAS SCHOENBERGER HIJACKED/GAME-JACKED/STOLE THE CICADA PUZZLE
Richard Millers Testimony – "Z" Comes Forward and tells the truth about Thomas Schoenberger, and how he GAME-JACKED Cicada3301
Below is a lengthy and in-depth statement from Richard Miller, aka "Z" wherein he gives detailed and lengthy first-hand knowledge of his dealings with Thomas in regards to "game-jacking" CICADA3301, The Indoctrination of Manny Chavez, weaponizing the death of Isaac Kappy, QAnon, Seth Rich, Shadow Box, and much more. Here is the link to the original posting on TwitLonger.com.
Cicada gHOST3301 Interviewed – TELLS ALL ABOUT HOW THOMAS SCHOENBERGER STOLE CICADA.
ONE THING IS 100% CLEAR – THOMAS SCHOENBERGER GAME-JACKED/STOLE THE CICADA3301 PUZZLE. THOMAS IS NOT THE GENIUS PUZZLE BUILDER HE PURPORTS TO BE. HE IS A FRAUD.
Aside from the key players of Thomas S. and Defango being wrapped up in the Cicada project the project itself really has nothing to do with Isaac. What is of note however is the occulted and mysterious overtones of the project which have transferred into the situation and scenario surrounding the death of Isaac Kappy. That, and both Cicada3301 & the events surrounding the death of Isaac Kappy involve many of the same characters. Thomas Schoenberger, Manny Chavez III (Defango), Arturo (Lestat), and perhaps others I'm not yet ready to name publically.
Like the Cicada 3301 project, the investigation of Isaac Kappy has been nothing short of an elaborate puzzle full of occultism, hidden players, and surprising twists and turns.
Although the key figure of the cicada 3301 organization, Thomas Schoenberger, alleges he had limited contact with Isaac during the last year of Isaac's life, his name has been mentioned regularly throughout this investigation. I don't know whether it's because his detractors and enemies are simply loud and prolific with their criticism or if there's a deeper connection. The day following Isaac's death, Thomas was accused of being involved in the death of Isaac by Manny Chavez III (Defango), Gabe Hoffman, & Eliaha Priest, but these allegations have yet to be proven. In fact, no law enforcement agency has even looked into this matter as it is believed that Isaac's death is an open and shut case of suicide with no extenuating circumstances.
I find this official position bizarre. Maybe it's simply a lack of interest or intelligence on the part of law enforcement investigators. But, the figures in the Cicada 3301 project overlap directly with those who were allegedly asked to wiretap the parents of Seth Rich by financier Edward Butowsky, and also overlap with the ongoing and never-ending accusations on social media LARPing as to where the blame lies for the death of Isaac. A lot of people are saying a lot of things in regards to most of this and there has simply been no official investigation or interest in the matter.
I want to be clear, I don't believe the Cicada 3301 project directly has anything to do with the death of Isaac. At this point, I'm not prepared to say what I do believe other than that the matter should be looked into by investigating authorities, preferably the FBI who has interstate jurisdiction.
What is Cicada 3301?
A basic background of CICADA 3301 has been entered here as several of the key players of this investigation were or are currently members of the organization. The name has been thrown around quite a bit and (in some circles) has become synonymous with Thomas Schoenberger. There is much mystery surrounding the cicada 3301. Everything from its inception and purpose, which is purported to be a recruiting site for government hackers, to a modern-day technological "spell" that infiltrates people's minds and sucks them into the dark world of the occult. Seeing that Thomas sits at the center of the cicada project I feel is important to flesh it out here.
The cicada project has managed to weave itself not only into Internet history but is to date one of the top four puzzles ever disseminated on the World Wide Web. The occultic overtones and mystery surrounding the project are no doubt key to its longevity and infamous status.
(From Wikipedia)
Cicada 3301 is a nickname given to an organization that on three occasions has posted a set of puzzles to recruit codebreakers/linguists from the public. The first internet puzzle started on January 4, 2012, on 4chan and ran for approximately one month. A second-round began one year later on January 4, 2013, and a third-round following the confirmation of a fresh clue posted on Twitter on January 4, 2014. The stated intent was to recruit "intelligent individuals" by presenting a series of puzzles that were to be solved. No new puzzles were published on January 4, 2015. However, a new clue was posted on Twitter on January 5, 2016. In April 2017 a verified PGP-signed message was found: Beware false paths. Always verify PGP signature from 7A35090F. That message explicitly denies the validity of any unsigned puzzle, as recently as April 2017.
The puzzles focused heavily on data security, cryptography, and steganography.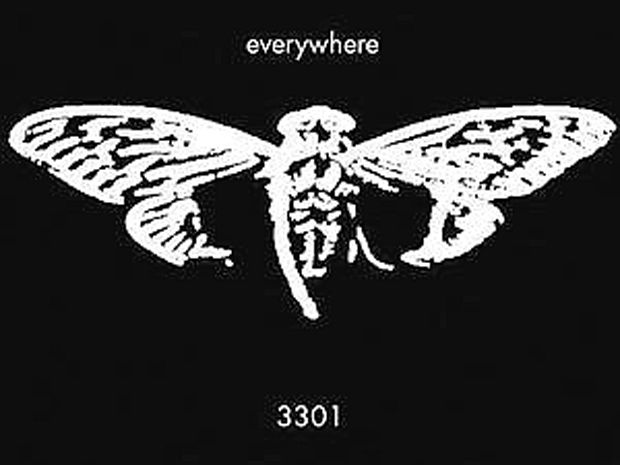 It has been called "the most elaborate and mysterious puzzle of the internet age" and is listed as one of the "top 5 eeriest, unsolved mysteries of the internet", and much speculation exists as to its function. Many have speculated that the puzzles are a recruitment tool for the NSA, CIA, MI6, a "Masonic conspiracy" or a cyber mercenary group. Others have claimed Cicada 3301 is an alternate reality game. No company or individual has taken credit for it or attempted to monetize it, however.
Cicada 3301's Occultic Ties
Absolutely there are occultic ties to Cicada 3301. In fact, the entire project is predicated around occultism. Or, hidden knowledge. Like myself, Thomas is an occultist, which means, Someone who studies hidden knowledge. A knowledgebase of esoteric information not regularly disseminated to the public yet sits at the foundation of most of our common sciences. Traditionally this knowledge has been seated in the ancient mystery schools of not only European culture but Indian, Chinese, ancient Egyptian, etc. What's more, this knowledge factors center into nearly every major religious system known to man.
Seeing that puzzles are things that are intrinsically hidden, the occult and puzzle making go hand-in-hand.
From Wikipedia
As the group has gained notoriety and public attention, many have asserted that the puzzles are an introduction to occult principles, and possibly even recruitment for a cult. Tim Dailey, a senior research fellow with the conservative Christian Family Research Council, analyzed the teachings of Cicada 3301, and stated, "The enigmatic Cicada 3301 appears to be drawing participants inexorably into the dark web of the occult a la Blavatsky and Crowley. At the heart of the enchantment is the counterfeit promise of ultimate meaning through self-divination."
Others have claimed that the Cicada 3301 puzzles are a modern and technological equivalent to the enlightenment journey within Western esotericism and Mystery schools.
Who is Cicada 3301?
As far as I know, not all the original orchestrators of the Cicada puzzle have come forward, but it is known that it was comprised of a tight-knit group of coders and puzzle makers. Thomas Schoenberger game-jacked the puzzle in 2015 and picked up where the original game masters left off. Thomas has made it clear on several occasions with both myself and others that is not the sole person behind Cicada 3301. WELL OF COURSE NOT, TO CLAIM SO WOULD BE AN OUTRIGHT EASILY PROVABLE LIE.
Towards the end of my contact with Thomas, I asked him in a telephone call why his name was never mentioned by anyone in any documentary about Cicada3301. Why outside of our conversations and the online drama his name is never mentioned. He told me something to the effect that he likes to stay out of the light. COMING FROM A NARCISSIST THIS IS HILARIOUS.
I've noticed that there's a crossover between the Cicada logo and Thomas's work as the logo has appeared in several of his music videos posted at Sophia Musik.
There is also a crossover of identified music in at least two of the later puzzles put out by cicada3301 after T.S. stole the operation. The artist and composition of this piece of music have not been identified to date, but it would make sense saying that Thomas is a composer he would be the source of the music.
Thomas says that Cicada 3301 was named after Thomas S. The Cicada part was chosen because cicadas are ventriloquists and throw their voices to avoid being eaten by predators. They stay hidden. The 3301 part is actually a play on Thomas's birthday. June 1st. 3+3 = 6/01.
Here is a video Thomas Schoenberger made explaining his stalking and thinly veiled "Judas Prophecy" threats to Manny Chavez III (Defango)